Time does fly whether or not you're having fun – but I hope you are having plenty of fun and whatever else fulfills you, since we were last in touch via my music e-list.
I'm writing to wish you a Happy, Healthy Thanksgiving, with countless riches to be grateful for and the capacity to receive them with gratitude. As for my music news, the general hiatus continues, though graced with a lot of guitar and mandolin study, recording session dates, many great jams, a smattering of smaller gigs and powerful sound-healing work.
As for the future, stay tuned for word on stepping out for at least one big NYC show this spring and a growing hunger to be recording again that may just get fed. I hope you are finding satisfying expression, yourself. Here are a couple of apropos-of-Thanksgiving links:
1. Celebrate the simple joys of life with Matt: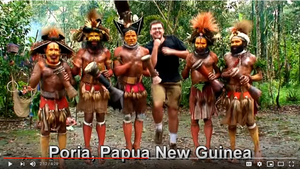 2. An expanded 2008 entry from my holistic bodywork practice's "Well-Being Almanac" on how and why to grow gratitude:
www.brucemarkow.massagetherapy.com/grow-gratitude
Please stay in touch.
Best to you,
Bruce
---