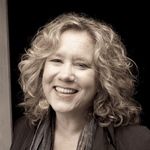 Reformed Church of Bronxville, NY
Sing a Song for Sloan and George:
Music • Refreshments • Whole Lotta Love
3:00pm - 6:30pm

80 Pondfield Road
Bronxville NY 10708
914.337.6776
Donation at the door: $20 minimum
Friend, mentor and inspiration, Sloan Wainwright (of the Loudon, Rufus and Martha clan), and her husband, George McTavey, have been working hard to help George come through his bone marrow transplant with complete success. Complications and side effects have made it a very difficult time. This means that George, a master builder, and Sloan, a master musician, haven't been able to practice their arts. Income has suffered.
"Sing a Song for Sloan and George" is our way of raising some money to help. Also to raise the roof with expressions of love and support.
MUSIC BY Fred Arcoleo, Jane Babits, Cadence Carroll, Toby Fagenson, Kelly Flint, Julie Gold, Chris Kunstadter, Bruce Markow, Glen Roethel, Watershed, Ina May Wool, Special surprise guests. MC'ed by Tom Boyd
Directions by Metro-North and car here. There will also be a silent auction and a veritable orgy of delicious home baked masterpieces to eat.
---